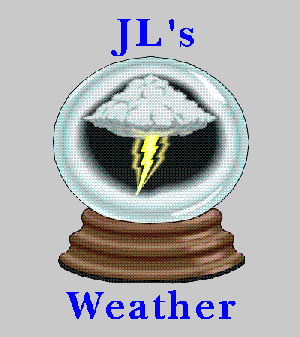 ---
Welcome to JL's Weather Home Page
Welcome to JL's Weather Home Page. You will find accurate, up to the minute weather forecasts for the Nashua, New Hampshire area including the neighboring communities of Hudson, Merrimack, Hollis, and Amherst. These weather forecasts are based on my interpretation of the weather forecast models created and maintained by the weather services of US, Canada, Europe, and my own weather database collected over the last 55 years.
---
Accesses
Here are links to my favorite sources of weather data:
U.S. Satellite Overlay Analysis map

U.S. water vapor Satellite loop

U.S. Radar loop

N.E. Nowrad Radar map

N.E. Nexrad Radar map
---

Top of Home Page
---
Last Updated: June 7, 2018
WWW Address: http://jls-weather/nashua.htm
Comments on this site? email to voyager04@comcast.net
Copyright © 1995 to 2018 JL's Weather.